The problem of poverty is complex. It won't yield to a simple solution or a quick fix. It requires an integrated approach that begins with meeting immediate needs but reaches much further to help people achieve independence and to alleviate the root causes of poverty.
2019 Family Promise New Beginnings Gala
Family Promise of Lubbock ~ A community response to the problem of family homelessness.
Or Make a 1-time donation below

LATEST NEWS
April 24, 2019 - Today Family Promise of Lubbock won the Community Impact Award from the Community Foundation of West Texas. This is a testament to the hard work of all of you. Because of you, Family Promise IS making an impact among homeless families in Lubbock!
Easter 2019 Celebration
Family Promise made the local news regarding our Easter Celebration and Easter Egg Hunt this year. Our thanks to KCBD News and Kase Wilbanks for the mention of our efforts. The children and families, and even the volunteers, had a wonderful time. Their 6 p.m. broadcast video is below:
Graduation Day at Family Promise
March 26, 2019 - Over 60 individuals turned out in support of the Family Promise Graduation Celebration which honored five families who recently completed the program.
During their stay at Family Promise these graduates were provided with temporary housing, transportation, child care, life-skills training and many supportive services. They acquired employment and have secured their own housing, re-entering society as contributing members.
Many individuals and businesses came together to make this celebration a success. A huge thanks to Quaker Avenue Church of Christ for their thoughtful and generous gifts of bibles; Lake Ridge United Methodist Church for donating the inspirational home décor, picture frames and gift cards; our food sponsor, Spanky's for providing mouth-watering club sandwiches, Emily Hill for donating delicious cakes for the event, Treva Kemp and Doug and Marie Hale for their support and generous donation of food products. A huge thanks to everyone who attended and helped make the graduation celebration extra special for these families.
Please join us in congratulating our graduates, Stacy, Brenda, Alex, Emily, Tereka, whose courageous efforts has led them to achieving stable housing and self-sufficiency.
"Ever since my son was born, we've been homeless; moving from friend-to-friend, house-to house. And now, my son has his very own place to call home."
During their stay with us, Stacy was able to accomplish a great deal for herself and her infant son, Ryder. She identified realistic short and long-term goals and consistently communicated and worked with her case manager, Keely. Her short-term goals included: saving money, getting a car, maintaining employment, retaining child care for Ryder, and finding and procuring an apartment. We are happy to share that Stacy achieved every one of these goals. By maintaining employment with her job at a law office and utilizing all the resources Family Promise extended to her and her son, Stacy was able to develop the habit of saving money. In fact, she saved most of her income during her time at Family Promise. With her hard-earned savings, Stacy was able to reach a personal goal of hers, that being – becoming independent and self-sufficient. This was made a reality by her acquiring and moving into her own apartment. All of us here at Family Promise are joyful for and proud of Stacy. She shared with us that she will soon begin working on one of her long-term goals. That being, to become a para-legal. We are excited that we will not be saying goodbye, as we will be following-up with, and working with Stacy in Family Promise's newly implemented "After-Care Program".
A Family No Longer Homeless
Brenda is a veteran of the United States Air Force. After serving her country, she endured many hardships, setbacks and heartbreak. She and her three beautiful children were left homeless. When she entered Family Promise she had nowhere else to turn. But, during her stay at Family Promise, she began to blossom. She studied for and earned her very first driver's license. She now has a vehicle of her own and drives her children to school and daycare. Most importantly, she drives herself to her new full-time job. Because of the generosity of many donors, Brenda was able to buy her children Christmas presents for the first time in 3 years!
This week she and her family moved into their own home. She and her children are now living the lives that God intended for them. Everyone at Family Promises wishes Brenda and her family the very best.
Creates "Homeless Court" To Help Those Struggling With Misdemeanor Offenses And Warrants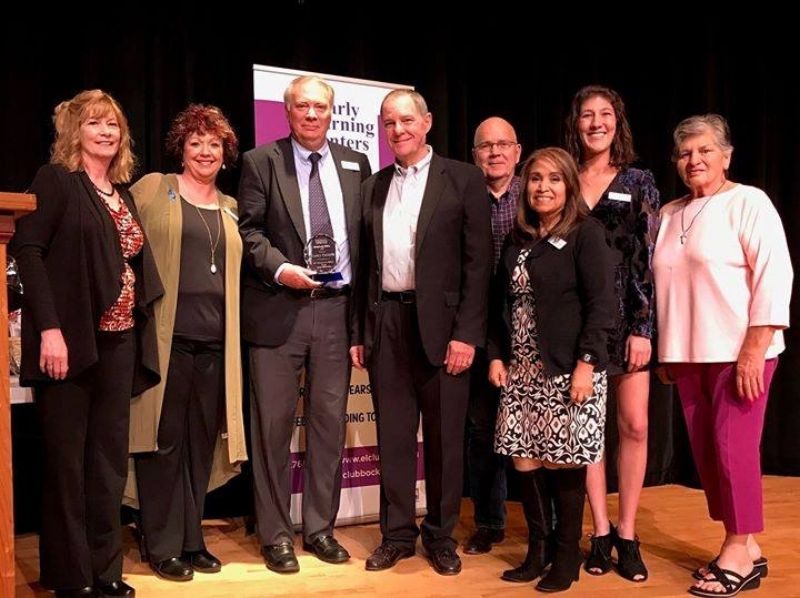 Family Promise was awarded the 11th Annual Early Learning Center Champions for Children Award for the positive and lasting impact made of the lives of young children.
Featured Partner Organizations
Find out about our organization, mission, our methods, and the results of our promise.
Ready to take the next step? You can become a contributor, or participate yourself.